Success Stories
'Military Hippie' generated more than $1M in a year using the Traffic Booster
'"Traffic, sales, revenues. With StoreYa we are able to make this year our best year so far! Their automatic real time optimization makes sure we are getting the best value for our advertising money. Our ROI is sky high"' Karolyn Fox, CEO
By using the Traffic Booster 'Military Hippie' managed to generate more than $1M dollars in the past year
Taking advantage of different advertising channels: Shopping, Dynamic remarketing, Dynamic search ads, and customized search ads
Business name: Military Hippie
Get Traffic Booster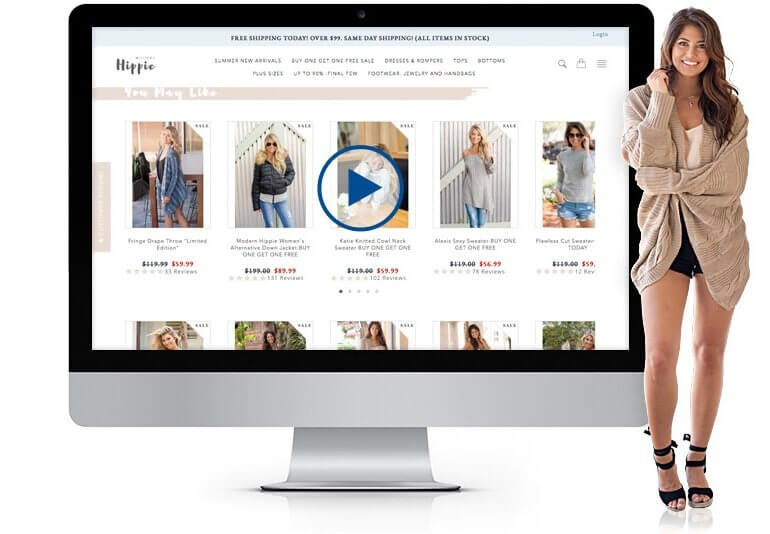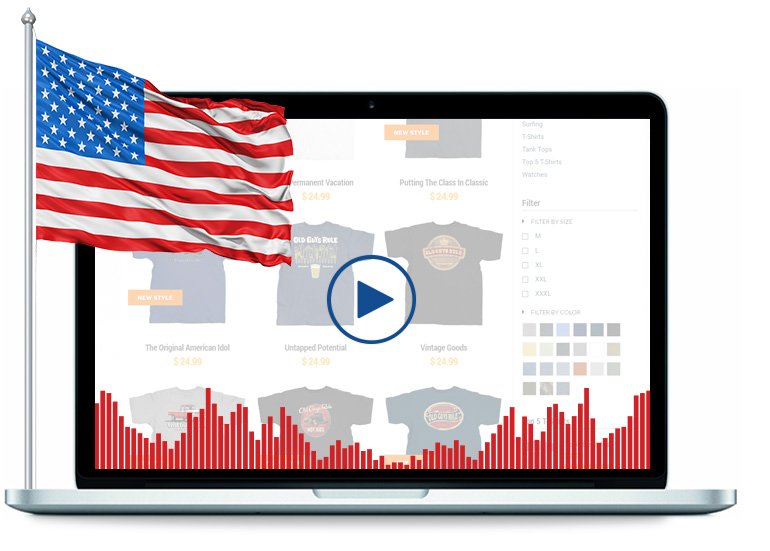 'Old Guys Rule' are making 500% ROI using the Traffic Booster
'"I started the Traffic Booster with a $99 budget, and I was getting 5x return, so I said ok I'll do $400 BOOM, let's just drop a $1,000 a month, you know, and it's been 5x return minimum minimum' Dave Andrews, CEO
By using the Traffic Booster 'Old Guys Rule' managed to increase their sales by a minimum of 500%
Email addresses collected: 6,000
Facebook likes: 1,000
Business name: Old Guys Rule
Get Traffic Booster
GearBunch are making up to x8 ROAS using the Traffic Booster
'"The guys of StoreYa have been more than amazing. Right from the get go we seen 4x to 8x ROAS on their service. And the beauty of it is that it is set and forget. Aside from that their support is awesome. Always up for a quick skype call and they respond super fast to any inquiries. I highly recommend them and fully trust them with our ad budgets!"' Luuk Olde Bijvank, CEO
By using the Traffic Booster 'GearBunch' managed to generate a return on ad spend of 4x-8x in the past year
Taking advantage of different advertising channels: Shopping, Dynamic remarketing, Dynamic search ads, and customized search ads
Business name: GearBunch
Get Traffic Booster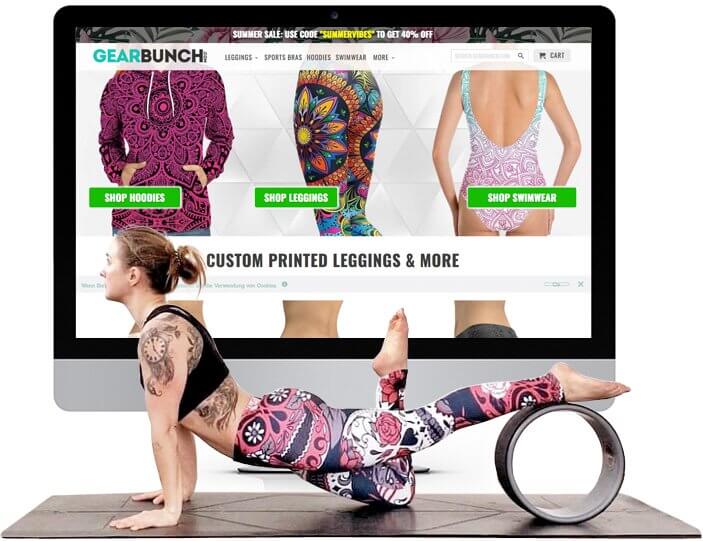 Impact Mouthguards are making x6 ROAS using the Traffic Booster
'"I like these folks! They are attentive, responsive and friendly. Most importantly they are successful. Our traffic and sales have been increasing steadily with their efforts. As such our revenues are increasing as well. We are going to increase our budget and see what they can do!"' Frank Rabinovitch, CEO
By using the Traffic Booster 'Impact Mouthguards' managed to generate a return on ad spend of 6x in the past year
Taking advantage of different advertising channels: Shopping, Dynamic remarketing, Dynamic search ads, and customized search ads
Business name: Impact Mouthguards
Get Traffic Booster
'Glam Guru' are making x5.5 ROAS on Google and Facebook using the Traffic Booster
'"As a brand name with different types of products, Traffic Booster is definitely a huge asset. It takes away the headache of having to manage multiple campaigns on AdWords. Knowing someone is taking care of those campaigns for us, and is doing a good job, enables us to concentrate on other aspects of our business as well as ensuring we can remain lean in terms of the number of people we need in-house."' Amir Rubinstein, CEO
By using the Traffic Booster Glam Guru is taking advantage of our cross advertising capabilities on Google & Facebook.
On Google we use advertising methods such as: DSA, customized search ads and dynamic remarketing.
On Facebook we use growth campaigns to find new clients for their business and dynamic remarketing campaigns to convert existing visitors that didn't purchase on their site.
Get Traffic Booster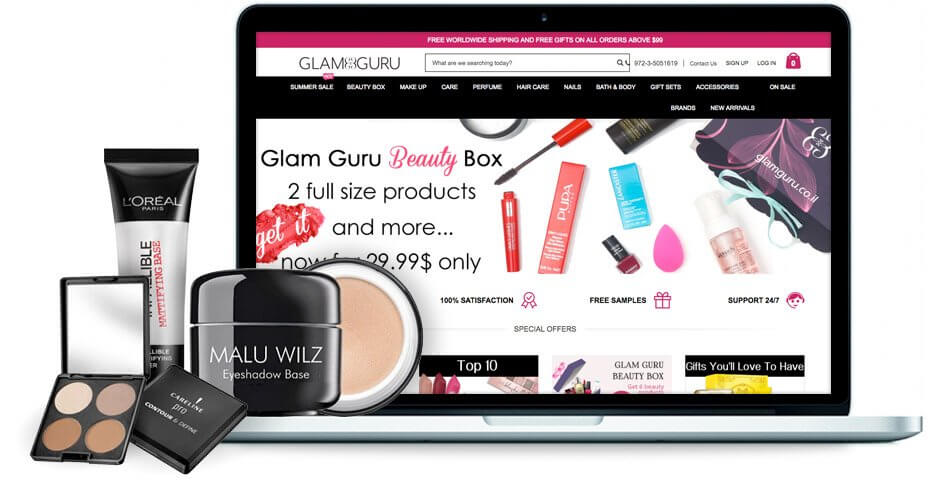 How an eCommerce Store Set Itself Up for Sustained Growth
'"The Coupon Pop helped us grow our business Immensely! I was shocked at the results we got. Even with less than amazing promotions on our part, people still flocked to the pop up. We were not even aware of the power of Facebook until we got this app. It's making our company look better and better by the day!"' Tyler Brucato, CEO
Facebook fans gained: 5,400 (an increase of 70%)
Instagram followers gained: 5,942
Sales increase: $40,000
Business name: Angelus Direct
Get Coupon Pop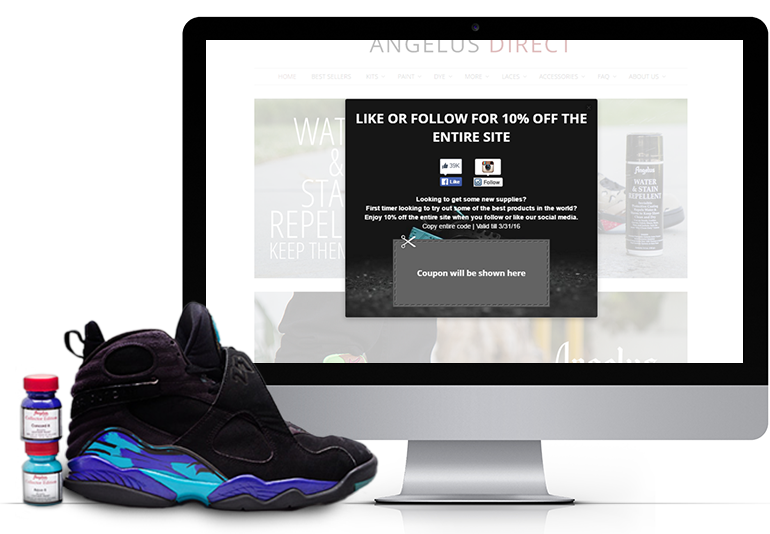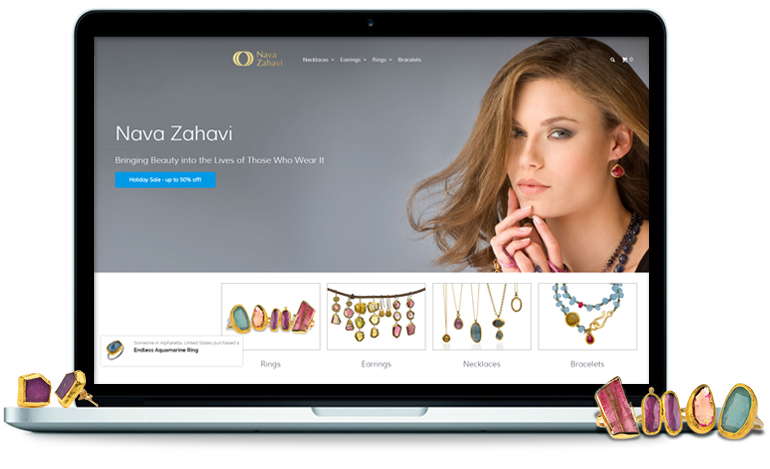 Better eCommerce Customer Acquisition: The Traffic Booster and its 'Secret Sauce'
'I mainly sell through chain stores, but this past November I launched a Shopify store in order to reach private customers. November didn't start great, and because I am not an online marketing expert I approached StoreYa. Within a month, the Traffic Booster generated over $30K for my company!' Nava Zahavi, CEO
By using the Traffic Booster, Nava Zahavi managed to increase the sales on her site by $30,000 in just one month. Business name: Nava Zahavi
Get Traffic Booster
How to Increase Your Email List by 40% Using Pop Ups
Tiger Mist's focus on their Coupon Pop design combined with a great offer definitely paid off for them. People were so attracted to their pop up that over the course of six months not only did Tiger Mist grow its email list by 40%, but it also increased its Facebook reach and drastically boosted traffic to its website and social networks!
By using the Coupon Pop Tiger Mist managed to increase their email list by 40%, gain new Facebook fans, and return customers Business name: Tiger Mist
Get Coupon Pop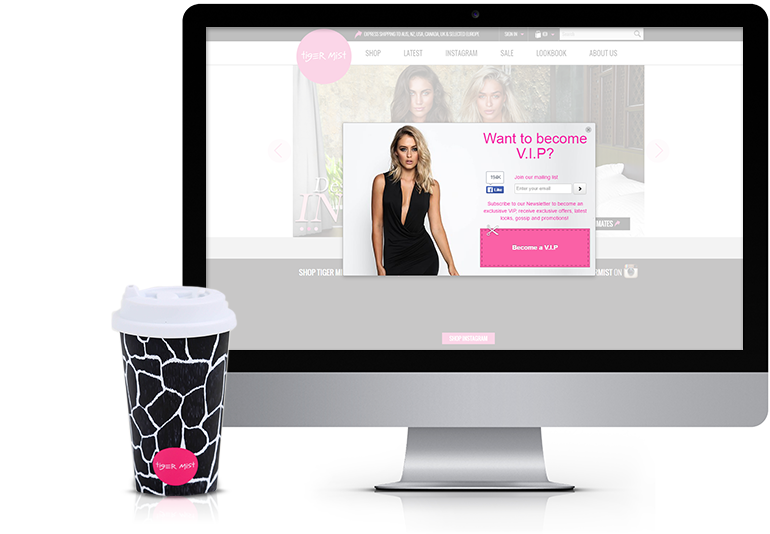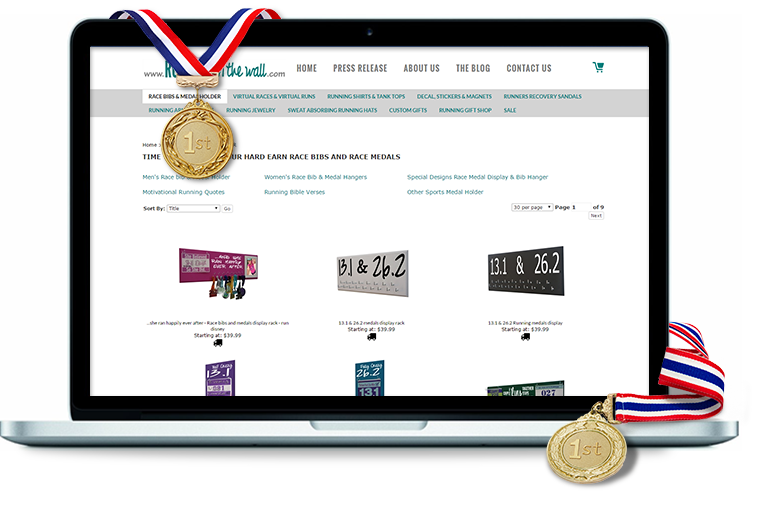 450% ROI Using Traffic Booster in 1 Month: The Story of 'Running On The Wall'
'The Traffic Booster is the real thing, and very professional. I was more than happy to get rid of my work load and my self learning/doing everything. Finally a good ROI (450% for every $1 spent, a customer spent $4.50). In a month and a half you brought us 59 new sales!' Meli Anna, CEO
By using the Traffic Booster 'Running on the wall' managed to increase their sales by 450% Business name: Running On The Wall
Get Traffic Booster
The eCommerce Marketing Strategy that Generated 40,000 Leads
'Using the Coupon Pop, was one of the best eCommerce marketing decisions; our experience with coupon pop has been great! Aside from the simplicity (no coding!) that comes with using the tool, the results were better than we could have expected. After just a few months we've collected 40,000 emails, and over 500 new Facebook fans!' Abdel Ghunaim, CEO
Facebook fans gained: 500
Email addresses collected: 40,000
Significant boost in revenues
Business name: Wholesale Beddings
Get Coupon Pop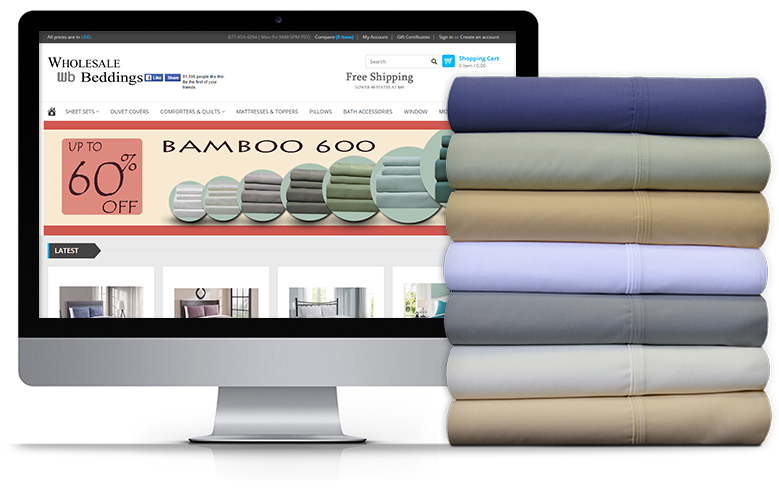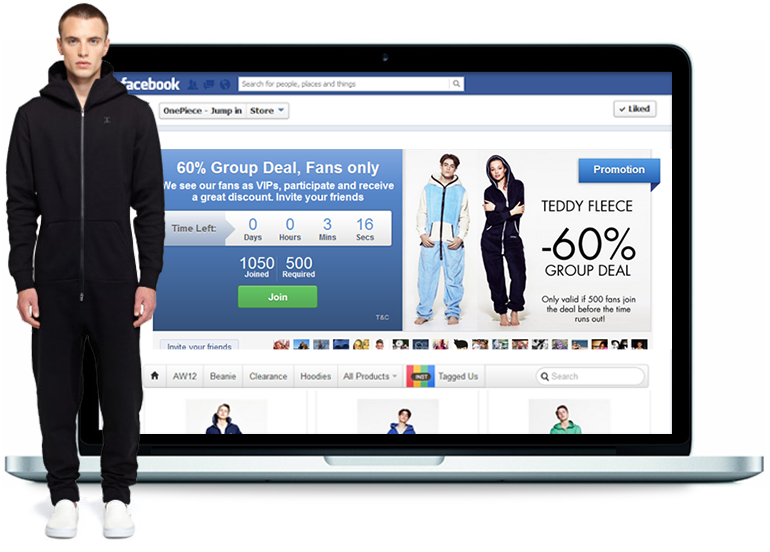 A Day in the life of a REAL Facebook Store
'We launched a Group Deal on our Facebook shop and within the first 3 hours the Facebook store has gained over 600 fans joining the group deal that was advertised on the store's homepage. When we reached over 1000 fans who joined the deal, we decided to close it, as it fulfilled all of our aspirations in a manner of hours' Thomas Adams, CEO
Users joined the deal: 1,000
Facebook fans gained: 4,000
Users visited their Facebook store: +10,000
Significant boost in revenues
Business name: One Piece
Get Facebook Shop