Press
About StoreYa
StoreYa's marketing platform offers the only fully autonomous, performance-based advertising AI solution for eCommerce. Founded in 2012, we currently serve over 500,000 online sellers, entrepreneurs, and innovators, just like you.
Created by former eCommerce owners and expert PPC managers, our founding team understands the day-to-day struggles that you face. This first-hand knowledge of these common difficulties — such as lack of workforce, budget, and resources — led to the development and launch of StoreYa.
Ultimately, we're here to help online sellers like you scale and succeed, offering a host of free and paid eCommerce marketing tools.
Our most popular tool is Traffic Booster.
We created Traffic Booster to manage Google, Facebook, Instagram, and Microsoft Ads and optimize these campaigns in real-time. And as Google and Facebook partners, we were vetted by PayPal for two years and chosen to be PayPal's sole solution for its merchants at its app center.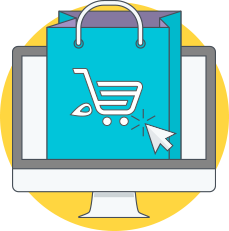 Download StoreYa logo

StoreYa videos
Find more videos on our Youtube channel.