Your Complete Guide to Google Shopping
Google Shopping can be an amazing source of traffic for your online store. So how does it all work and how do you get in on the action?
Google Shopping differs somewhat from your traditional AdWords text ads, in that Google determines when product listings are displayed and what search queries trigger your ads by comparing your site, your bids and your feeds. For this reason, when it comes to Google Shopping ad creation, you need to take a more SEO approach.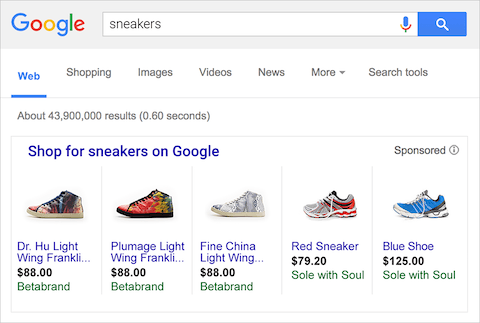 Google Shopping is powered by AdWords (where you set budgets, manage bids, gain insights, and optimize) and Google Merchant Center is where your product feed is kept. To be successful, there are three main things to consider: feed creation, optimization and bidding -- but we're getting a little ahead of ourselves. In this guide we will take you step-by-step through everything you need to know about Google Shopping. Let's dive in.
Creating Your Google Shopping Account
Before you can start building your feed, bidding strategies and optimizing, there is some setup work to be done. In order for you, as an advertiser, to get the Google Shopping working for you, you will need to set up accounts for AdWords, Google Merchant Center and Google Analytics. Here are some account and campaign setting tips for your Google Merchant Center and AdWords accounts.
Google Merchant Center
The Google Merchant Center is where you set up your shipping and tax rules; both a must for running Google Shopping ads. This is also where you will see your shopping feed, which is your product data. You can either build your Google Shopping Feed by manually entering all your product information into a spreadsheet as per Google specifications or by using a compatible plugin or app which automatically uploads this data to your Merchant Account, such as Shopify's Google Shopping app.
To open your Merchant Center account, visit www.google.com/merchants and follow their step-by-step sign-in process. Here are some things you will need to do:
Tax and Shipping Setup
You will need to set up rules for tax and shipping. You can find this under 'General Settings' in Google Merchant Center. For tax rules, you can either input your rates or you can enter the states you trade in and Google will populate the rates. If you are registered in the US, go to Google for a breakdown on how to set up your tax.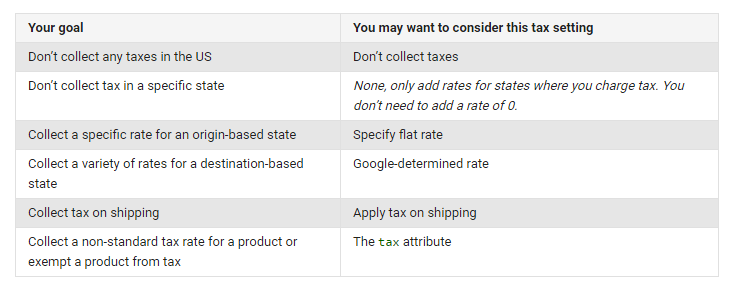 For shipping, you have two options. You can either include a flat rate (this is what you will want to choose if you offer free shipping) or you set it up using rules based on carrier calculated rates.
Domain Registrar
As part of your Merchant Center setup, you will have to verify that you are the site owner to use it. To do this you will need to log into your domain registrar to give Google access, but don't worry, you can do this directly through the Merchant Center by following these steps:
Click on 'Business information' from the navigation panel.
Click 'About your business" from the page menu.
Click 'Open Website'.
Enter your site URL.
Click Save.
For more details visit Google's Merchant Help Center: https://support.google.com/merchants/answer/176793?hl=en
Link to Your AdWords Account
Lastly, you will need to link your Merchant Center account to your Adwords account. To do this, go to your Merchant Center settings and click on 'AdWords'. You will then have to put in your AdWords ID to link the two accounts. It is important to note that you will need to use and be logged into an email address that has admin access to both accounts.
Google Ads Account
For the purposes of this Guide, we will concentrate on the AdWords setup and settings you will need for Google Shopping. For more information on AdWords specifically, visit our complete AdWords Guide. Once you have set up your AdWords account, here are some things you will need to do.
Create New Campaign
On your AdWords dashboard, click the 'Campaign' table and scroll down to select 'Shopping'.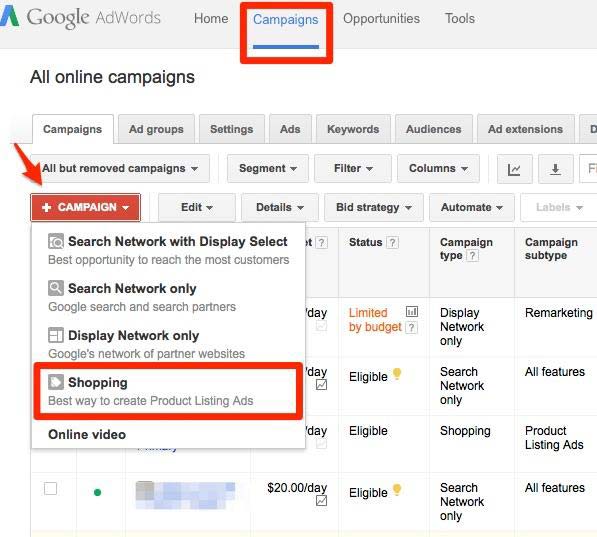 Campaign Settings
Next, you will need to name your campaign and select your priority and country. Property settings to choose from are either low, medium or high and you can run multiple shopping campaigns with different priorities. Google will choose and show products based first on priority and then the bid amount. In other words, if there are multiple campaigns for the same product with the same priority settings, the campaign with the highest bid will win.
Delivery and Bids
For your Google Shopping ads, you will need a default bit amount which will only apply for products that you don't specifically add a bid amount too. The average recommended starting off bid is between $0.10 - $0.85, depending on how much competition there is surrounding the product you are selling. Shopping campaign bidding works differently than your traditional search campaign bids. There are no keywords. In shopping campaigns, you bid on either individual products or a group of products.
With regards to delivery, you will have two options: accelerated and standard. Accelerated delivery means that products will be matched to search queries quicker than the default 'standard' setting, as well as give you quicker access to data you will need in order to optimize.
Locations and Networks
To ensure your ads are seen worldwide, ensure you don't skip the location portion of your Shopping ad settings. When creating your first Google Shopping campaign, your default settings will have you opted into Google Search and Search Partner location. Google Search refers to search queries and Search Partners include platforms such as Google Maps and YouTube. You can either keep both Search and Search Partner locations initially, then based on ad stats you can adjust the locations for the best ROIs.
Here's a short video from Google showing you how to load a Shopping Campaign from your AdWords account.
Google Analytics Account
Linking your Analytics and AdWords account is an important component in optimizing your Google Shopping ads. This will give you a lot more options with regards to conversion tracking (giving you access to valuable conversion data) and more data with regards to customer engagement.
Linking to Google Analytics
As mentioned, this will ensure you have access to analytics data inside your AdWords account, and AdWords data in your analytics account, in order for you to optimize your Google Shopping Campaigns efficiently.
Once again, you will need the same email address linked to the admin login account for your Analytics, Merchant Centre and AdWords accounts. To do this, you can either generate an AdWords Tracking code to put on your order confirmation page of your website, or you can pull conversions directly from your Google Analytics account.
To link AdWords to your Analytics account, click on the wheel on the top right of your dashboard.
Next, click on 'Linked accounts' and 'Google Analytics' to follow the setup procedure. Then click on 'Merchant Center' and follow the setup procedure.
Setup Conversion Tracking
Next, you will want to setup conversion tracking to see which sales come from your Google Shopping Campaigns. To do this, select the 'Tools' tab on your AdWords dashboard, followed by selecting the conversion button, then choosing 'Websites', like in the screenshot below.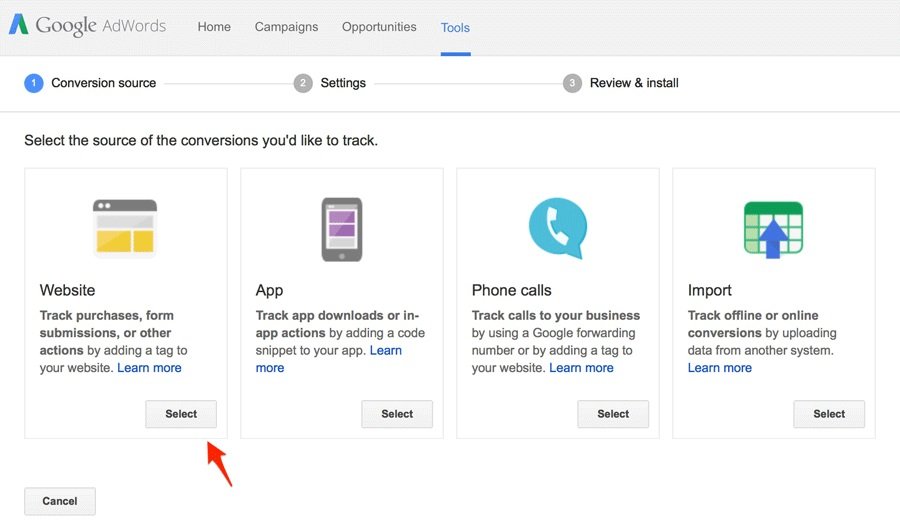 Choosing Products For Your Google Shopping Campaigns
To get the most out of your Google Shopping ads, it is important to think strategically when it comes to product selection. Instead of listing all your products on your site, choose products strategically for the best results. There are three main types of leading product categories that will ensure higher conversion success.These are as follows:
Unique products that are in high demand but low in competition. This is the most coveted position to be in, having a product that is a top seller without too much competition.
Entry & Consumable Products. These are not necessarily the most profitable products in your stock, but are those products that customers may need more often. Lower priced products that customers may buy more often or in larger quantities.
Products With Higher Margins. When selecting products for Google Shopping campaigns, opting for products with the highest margins, means generating higher profits on conversions.
Additionally, before starting campaigns, use Manual Google searches to getting a better idea of Google Shopping Campaign competitors. Getting a feel of who your competitors are, and what products they are pushing will help ensure more success with Google Shopping. Look out for the products being advertised, the text and images being used and which retailers show up in your product niche. If you see the same retailers coming up in various search queries, this is a sign their ads are correctly optimized and give you an idea of how to optimize your own.
Maintaining Product Feeds
Lastly, but most importantly, maintain your product feeds. Maintaining your Product Feeds are very important to ensure all the data with regard to your Shopping campaigns are correct and thus ensuring your success with Google Shopping. It's important to note that if you are marketing globally, you will have to run Shopping campaigns and therefore manage feeds per country you are marketing to, as these campaigns are country-specific.
Some key data to include in your product feeds -- with tips on how to maintain them - are listed below:
Product Title
This the name of the product displayed with the ad.
Product ID
This is the number you give each product for easy identification.
Product Category
This is where you select which of Google's categories your product fits into.
Product Description
This is the product explanation text shown when someone clicks your Google Shopping ad. As we mentioned, Shopping campaigns don't use keywords, so when planning your descriptions, opt for text that speaks to the shopper as opposed to text that is keyword-rich. You can, however, still add negative keywords to shopping campaigns to help keep traffic relevant and targeted. Keep descriptions to under 70 words, as this is the amount of words that will appear.
Product Type
This is how you describe your product.
Availability status
Availability notes if you have that product in stock or not.
Price
This is the selling price of your product. It's important that your prices are accurate at all times and therefore careful consideration should be taken with international campaigns where currency changes can affect prices.
Link
This is the URL to the product page of your website. Always make sure that your destination URLs for your Shopping campaigns do not lead to dead pages or pages with 404 errors.
Product Images
The product images you choose for your Shopping campaigns can make or break your Google Shopping success. Keep images family-friendly, clear, and as professional as you can.
Now you have everything you need to set up your first Google Shopping Campaign. If you are a beginner and want to get your feet wet, so to speak, start with a small, easy to manage product feed with high margin products until you get the hang of it.
eep following our site for more Google Shopping tips. And if you are ready to start using Google Shopping to get more conversions, follow this link and Google will guide you through the process, or use the traffic booster service we offer.

Get Targeted Shoppers to Your Store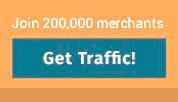 Recommended articles