How to Quickly and Efficiently Get Google to Index Your Online Store
Here's the thing: Google doesn't automatically update indexing in real time. If you want your store to show up anywhere on Google's SERPs (search engine result pages), you need to ensure your online store is efficiently and correctly indexed.
To understand why indexing is so important, you need to understand how Google crawls the internet to populate SERP pages. Think of Google's bot as a spider that is scurrying (known as "crawling") along the internet, collecting data from sites and pages through links to get to yours. As it crawls, it finds new sites and pages through documentation, and automatically reports them to Google to add to its searchable index.
The process of the Googlebot's data collection is referred to as indexing, where it processes the site or page information such as ALT attributes, keywords, title tags and meta tags, and should the content be up to Google's quality, is then added to searchable indexes or, simply put, ensures that page or site shows up on Google's SERPs.
Simply put: correctly indexing your site will ensure that Googlebot will pick up your new store or product page as it crawls and gets your pages searchable in no time.
Unless your online store has just been, or is about to be, launched, your site is probably already indexed. The first thing you want to do is to do a search of your domain and/or latest pages to ensure they're appearing. If Google knows your site exists, it should come up in the first SERP when you search for yourstoredomain.com.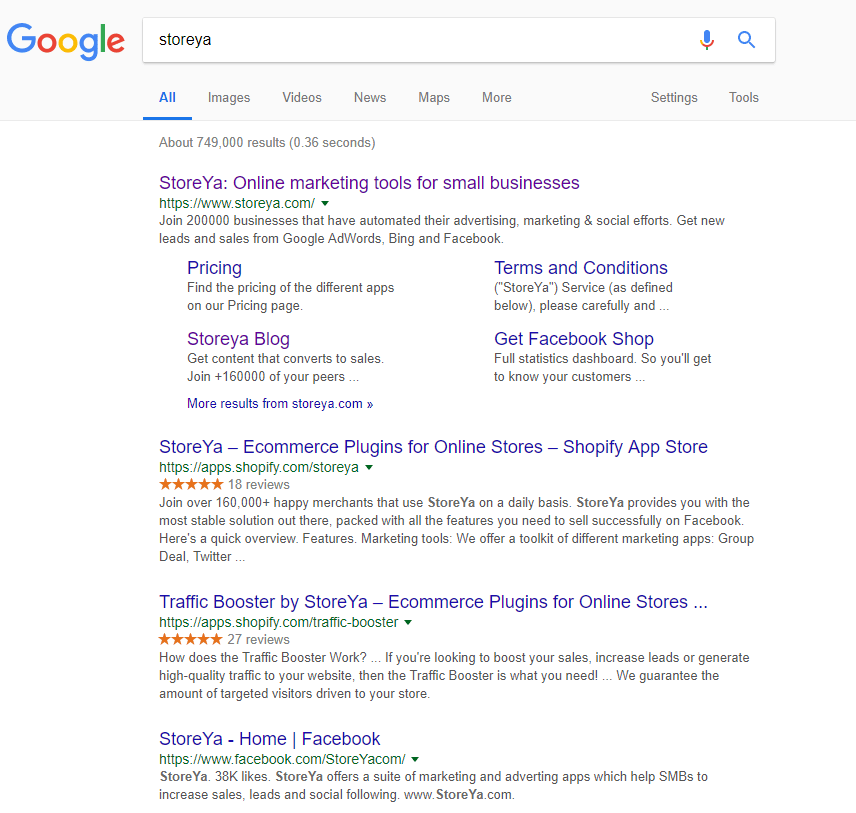 If your pages or site wasn't indexed, this is the result you would get.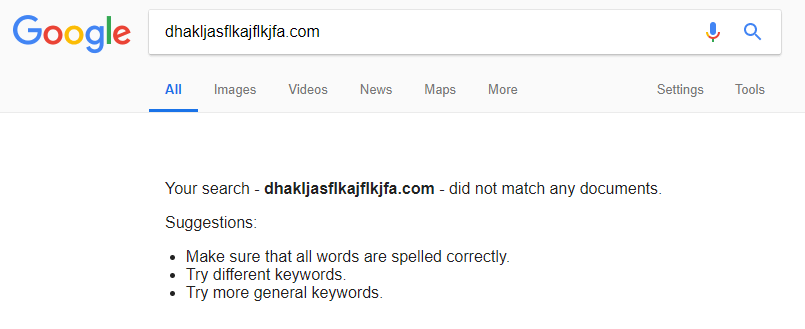 Pro Tip:
If you have made changes or edits to a few URLs which aren't showing yet when you check, you can request Google to re-crawl them by using their convenient fetch as google tool. if you are looking to re-index your whole web store, you should use the sitemap submission method, which we will outline below. here are the requirements for using fetch. you can find out more about how to use fetch from their ask google to recrawl your urls guide.

But what if you want to index a new online store or product or renew a bunch of URLs? In this guide, we will show you how to quickly and efficiently get Google to index your online store and/or new product pages in 6 steps.
Step 1: Create a Sitemap
Your first step is to create a sitemap. A sitemap is a hierarchical list of your website's content, an organizational chart if you will, outlining how your site will be navigated by users and the Googlebot. For indexing purposes, you will want to create this in an XML format, as this document will tell Google about new pages and how often to check existing pages for new content. For eCommerce platform users, the easiest way to create your sitemap is by using a plugin or app such as google xml sitemaps plugin for wordpress or online tools such as xml sitemaps generator.
If you're opening a Shopify store, here's how you can find your sitemap:
Step 2: Submit Sitemap to Google Search Console
The next step you need to take is submitting your online store sitemap to Google Search Console, also known as Webmaster Tools. It is easier to first make sure your store site is verified. If you haven't yet, watch this how-to guide:
Next, you will upload your sitemap to Google Console. Here, you will click on your site (property) name, sitemaps and then ADD/TEST SITEMAP.

Here's a step-by-step guide to adding your sitemap to Google Console.
Step 3: Submit Website URL to Search Engines
Once you have submitted your sitemap, while you're in your console, you can submit your URLs. This doesn't index your site but could help Googlebot to find your site quicker. You can do it by clicking this link.
Step 4: Install Google Analytics
This step is twofold. One, it gives Google a sign that there is a new online store coming, and two, you need analytics for web traffic reasons. To set up your analytics and adding tracking codes to your site, follow this easy Google Analytics: First Steps video or read their guide here.
Step 5: Create or Update Social Profiles
Because we know Googlebot crawls the web via links, getting links online early on will help get Google to index your online store. The quickest and most efficient way to do this is via social media links. Adding a link to your online store to profiles on Twitter, Facebook, Instagram, YouTube, LinkedIn and Pinterest - to name a few - is a good way to get links up. It's also helpful to share your website URLs through posts on your social media networks or to add your URL to bookmark sites such as StumbleUpon or Delicious.
Step 6: Create Off-Site Content
The last step in efficiently getting Google to index your site is link-building. Creating content off-site in the way of guest posts on other blogs in your niche is a good place to start. Other ways include adding your site to good-quality online directories or forum discussions. But remember, you want to avoid those low-quality spammy sites, because you don't want to be associated with them.
--
There you have it, 6 steps to get Google to index your online store. For more how-to guides, visit our popular articles section.
Recommended articles